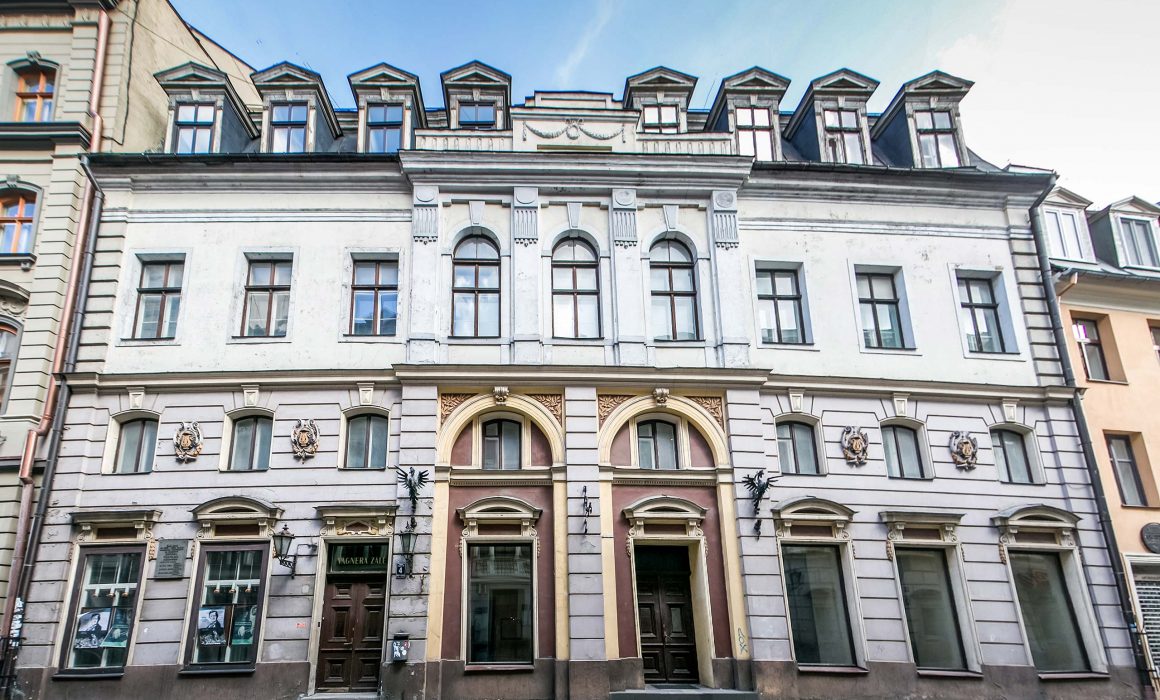 Riga/Berlin: Today, the adoption of the 2021 budget took place in the German Bundestag, and the allocation of 5.2 million euro for the renovation of the Wagner House in Riga was on the agenda, the allocated amount will ensure security for a long-term planning of the project. In total, the restoration, renovation and revitalization of the former first Riga Theatre will cost 35 million euro.
In October 2020, the keys to the building ensemble were handed over to the Riga Richard Wagner Society. The support of the German government, especially in the early stages of the project, is essential and should be highly valued, as it will provide the necessary co-financing to attract funds.
The patron of the project and former festival director Eva Wagner-Pasquier has followed the developments with great interest: "Today is a great day for all lovers of Richard Wagner's music: that the Bundestag has decided to support this long-term project makes me, as patroness, extremely happy. Soon we will hopefully be able to open the Wagner Theatre in Riga and thus lead his idea of the Gesamtkunstwerk into a new century".
The Latvian President and patron of the project Egils Levits, said: "I am delighted that the German Bundestag will financially support the restoration of the Wagner Theatre so that it can once again become one of the most visible cultural centers in Northern Europe. The Wagner Theatre is of great importance for the history and cultural life in Latvia and Germany".
Project initiator Maris Gailis, Chairman of the Board of the Riga Richard Wagner Society, said: "The significant financial support of the German Bundestag is a wonderful signal – the Wagner Theatre in Riga will revive!"
More information:
Vaiva Bauze
Mārketinga un sabiedrisko attiecību vadītāja
Rīgas Riharda Vāgnera biedrība
+ 371 29151532
vaiva.bauze@vagneriga.lv