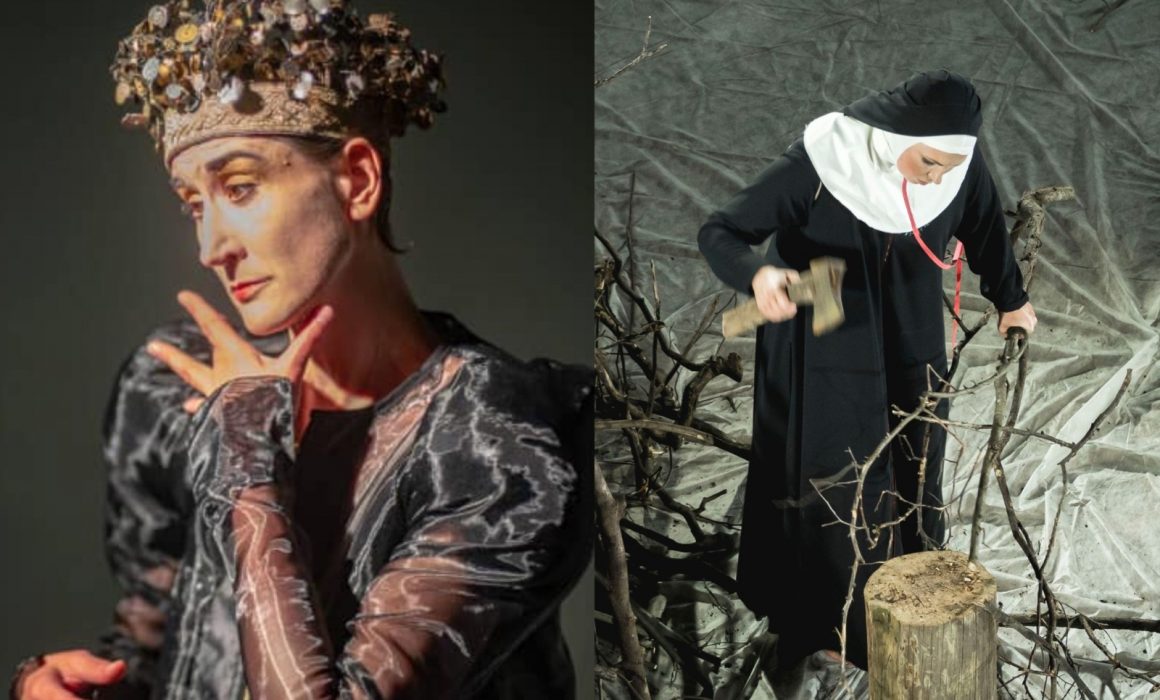 On Friday, 25 November, at 19.00, Riga Wagner House, Riharda Wagner iela 4, will host the performance "Dialogue of Valkyries" by artists Meija Sarmīte Kalniņa and Simona Orinska, in which the audience will have the opportunity to experience the primal, vital, bodily unconscious aspects of art, reflecting on the relationship between feminine energy, loss and authority.
One of the conversations in the Valkyrie Dialogue performance will be The Presence of Absence, created by Maya Sarmīte Kalniņa – a visually spectacular, baroque journey into the territory of loss, where individual and collective consciousness merge in a shared ritual action. The conversation continues with Simona Orinska's performance There She Goes My Beautiful World, which depicts the progression from external authority to internal authority, a complex multi-stage process in the development of any individual, society and even country. The performance will also feature sound artist Arvis Kantiševs and singer Anta Eņģele. The performance will also feature a Lielvārde belt woven by Ligita Embrekte, a crown created by Brigita Stroda and a costume designed by Inese Gibeiko.
Both artists echo Wagner's notion of total theatre in their performances with operatic baroqueness and drama, a rich synthesis and interplay of performing arts elements using sound, music, body, voice and visuals. The two works are also united by the aesthetics of butoh art. In addition, the unifying element of the performance is the "Valkyries" – divine beings who accompany the souls of the heroes who died in the war to the underworld and are also their favourites. The performance will seek a balance between these different forces, which in today's situation in our lives are particularly confronted with danger and uncertainty, both on a personal and on a wider scale.
The performance The Presence of Presence, created by Maya Sarmīte Kalniņa, premiered at the International Festival of Performance Art Starptelpa in June 2022. It was created in collaboration with a group of Butō performance artists. Simona Orinska's solo premiere "There She Comes, My Wonderful World" took place in New York at Grace Gallery in September 2022, as part of the Baltic Art Festival, together with a group of artists from the Latvian Centre for Performance Art.
It is significant that the performance will take place at the Wagner House in Riga, as the audience will have the opportunity to see inside the building before the reconstruction and restoration work begins, which is planned for the middle of next year. Admission from 18.00, with a café on site.
Tickets: https://ticketshop.lv/en/events/4613
Simona Orinska (left) and Sarmīte Meja Kalniņa, publicity photo.