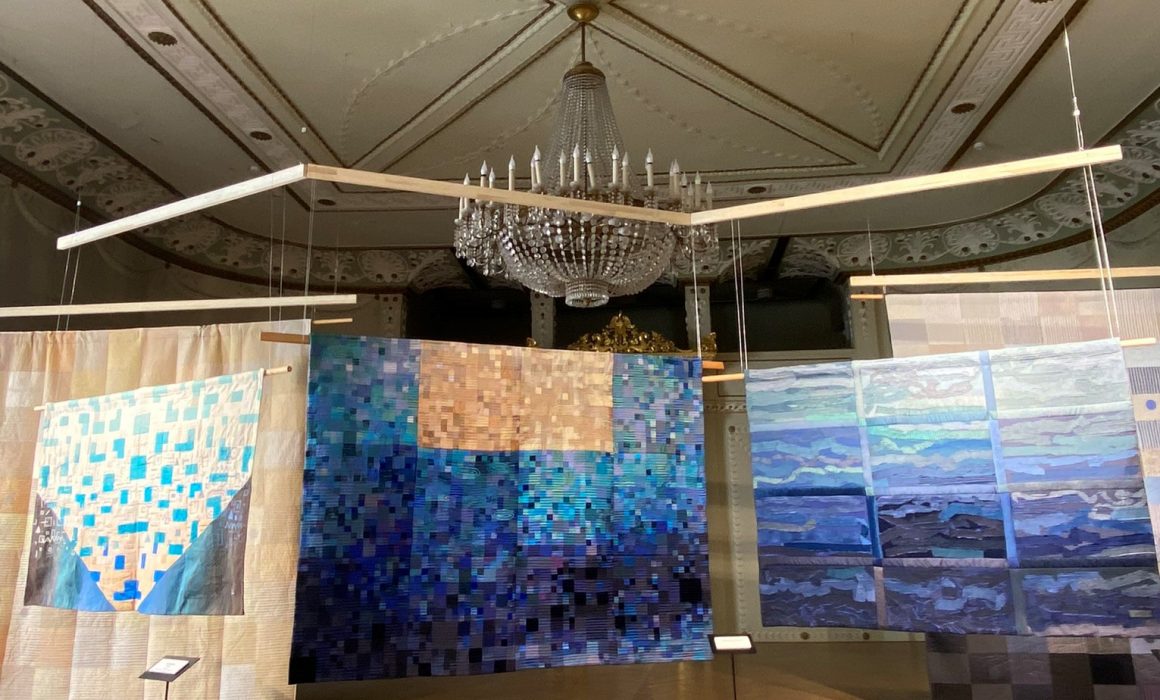 After more than a decade, textile artist Inta Amoliņa returns with her personal exhibition The Return, which will be on view at Riga Wagner until 29 April, showing visitors the diversity of textile art and highlighting one of its techniques in particular – textile mosaics.
The exhibition will feature eighteen of the artist's works created between 1992 and 2023, ranging from large bedspreads to wall hangings, and incorporating a variety of textile techniques – batik, embroidery, painting and printing. The exhibition will provide an opportunity to explore this historic and once famous centre of Riga's cultural life, before the restoration of the Wagner House.
In the mid-20th century, textile mosaics emerged as a unique branch of textile art in Europe, Scandinavia and the United States, alongside crafts. Until the middle of the last century, textile mosaics were not widespread in Latvia (the process of inheritance was missing) and no information about them was available in the local information space. Therefore, the first attempts of textile artist Inta Amoliņa in 1983 to research and interpret the possibilities of the textile mosaic technique in the context of professional textile art are particularly noteworthy. The newly discovered technique became the main form of artistic expression for Ita Amolina, which she skillfully transformed into outstanding textile works and several collections of textile mosaic works. Thanks to her initiative in exploring textile mosaic techniques, this branch of textile art aroused the interest of other Latvian artists. "Textile mosaic is a play with the density, texture, colour, sheen of fabric and its treatment – batik, printing, embroidery, painting. It is a great friendship with fabric and thread," says Inta Amoliņa.
Nature is her source of inspiration, which is realised in geometric compositions. Some of the textiles on display will be tonal, geometrically saturated works of textile mosaic art that have enriched the Latvian textile art scene for 30 years. The artist's works are held in the Latvian Artists' Union Museum, the Museum of Decorative Arts and Design, the Latvian National Museum of Art, as well as other museums and private collections.
Inta Amoliņa was a lecturer at the Fashion Design Department of the Art Academy of Latvia from 1997 to 2018, as well as a jury member of several competitions for young fashion designers and artists. Her work has been exhibited in Belgium, France, Estonia, Great Britain, Lithuania, the Netherlands and Germany.
The exhibition will be on view at Wagner House, Riharda Wagnera iela 4, from 14 to 29 April. Opening hours: Tuesday to Friday: 13.00-18.00
Weekends: 12.00-17.00