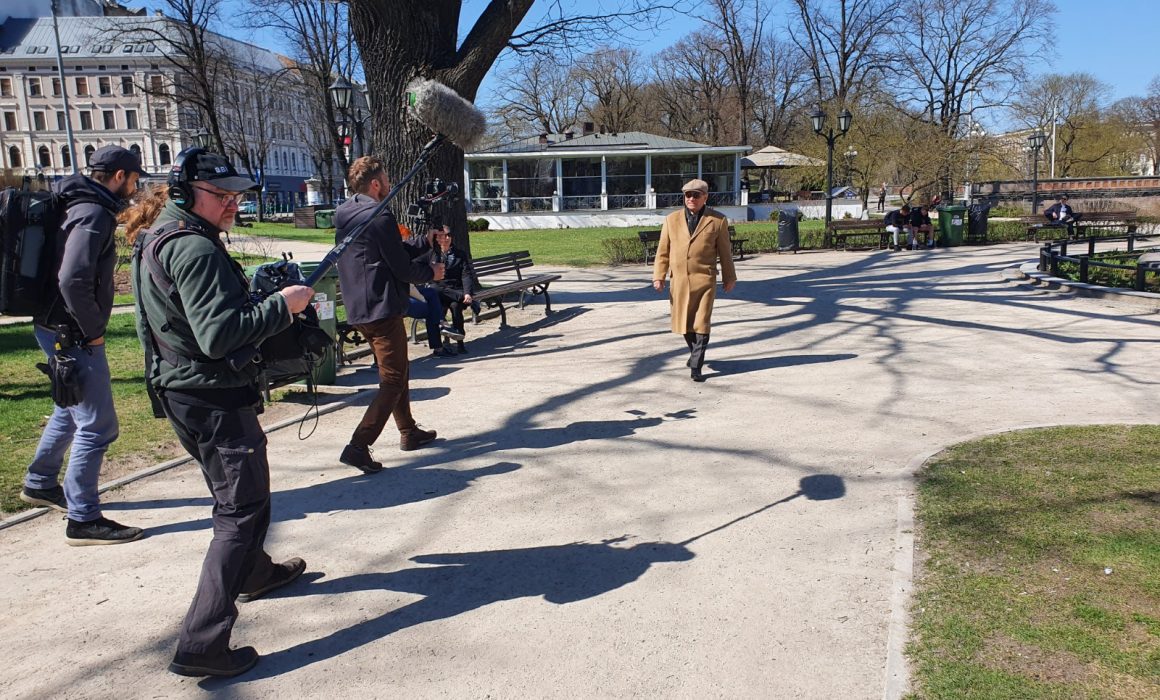 In April, the documentary WORLD RELIGION VAGNER (working title) was shot in Riga at the Rihards Wagner House and the Latvian National Opera, and the founders of the Rihards Wagner Society Māris Gailis and Egils Siliņš, one of the most one of the world's most sought-after bass-baritone Wagnerists and Chairman of the Latvian National Opera, were interviewed.
Film makers: "WORLD RELIGION WAGNER is a cinema documentary about the worlds love and fascination with the music of Richard Wagner. Until this day, there are more than 125 Wagner Societies all around the globe and we have been visiting some of them, to find out how such a massive following has developed over the years. From Italy to Japan, from Los Angeles to Abu Dhabi, from Israel to Russia and now Riga – we have been meeting "Wagnerians" and talked about their passion for Wagner's music and their "Mecca" – The Bayreuth Festival.
The film is directed by award winning classical music journalist Axel Brüggemann and will be release in cinemas from July 2021 on.